5 advantages of Ezdoubler
Posted by Ezdoubler Team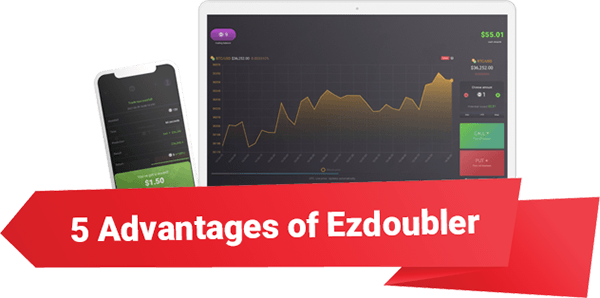 1. Trading here is free and zero-risk!
Ezdoubler.io is one of a few places where you can enter the crypto market without any risk or potential monetary losses. This is a great way to learn the ins-and-outs of crypto options trading.
Since the platform is free, you can skip KYC, onboarding and similar lengthy processes and jump into the exciting market frenzy right away!
2. You get real cash rewards for individual trades!
While there might be other trading simulators out there, we don't really know about another one which gives everyone cash rewards for individual trades. This means that on ezdoubler.io you don't need to be on a daily top list or make exceptional predictions every time. Just have a few good trades and any one of them might be the one which brings you to the top of that timespan.
3. We created a simplified options trading platform just for you!
Professional platforms are complicated and trading might seem frustrating before you begin to grasp the concept. This is why we worked hard on making a platform which is both understandable to a newcomer, as well as fun to those who already have more experience. We believe ezdoubler.io is close to a perfect balance and we are constantly working to make it even better!
4. Ezdoubler is always improving!
We always strive to bring you the best experience. This is why we introduce new features almost every day. Sometimes the biggest work happens in the background, but you can always be sure that the platform is constantly evolving and is becoming bigger and better every day!
5. Ezdoubler is trusted by lots of users!
When a project has a strong community behind it, you can really trust its future. We're very grateful for the positive feedback and support from our users, as it motivates us to keep improving and giving you back even more!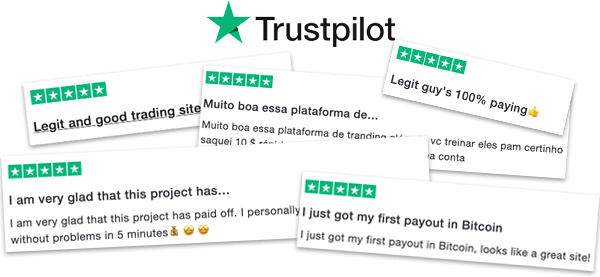 Go back